REAL PRESENCE REAL FUTURE REGISTRATION OPEN!
Please join us this fall, virtually or in-person, to learn more about updates to the
Real Presence, Real Future
initiative. Identical parish sessions will be held on
Saturday, October 2 and Saturday, October 9 from 9 AM – 11 AM
; you only need to attend one of the sessions. You may choose to attend virtually via Zoom (link below) or in-person as the sessions will be broadcast in the Davidson Rd Meeting Rooms (pending changes due to COVID-19). If you wish to attend virtually via Zoom, go to:
realpresencerealfuture.org/parish-sessions-register/
(scroll down to "St Brendan Church" and select your preferred date). If you plan to attend at the parish in-person, you can register at:
tinyurl.com/RealPresenceSessions
Please register so that we can keep you apprised of updates. Thank you!
---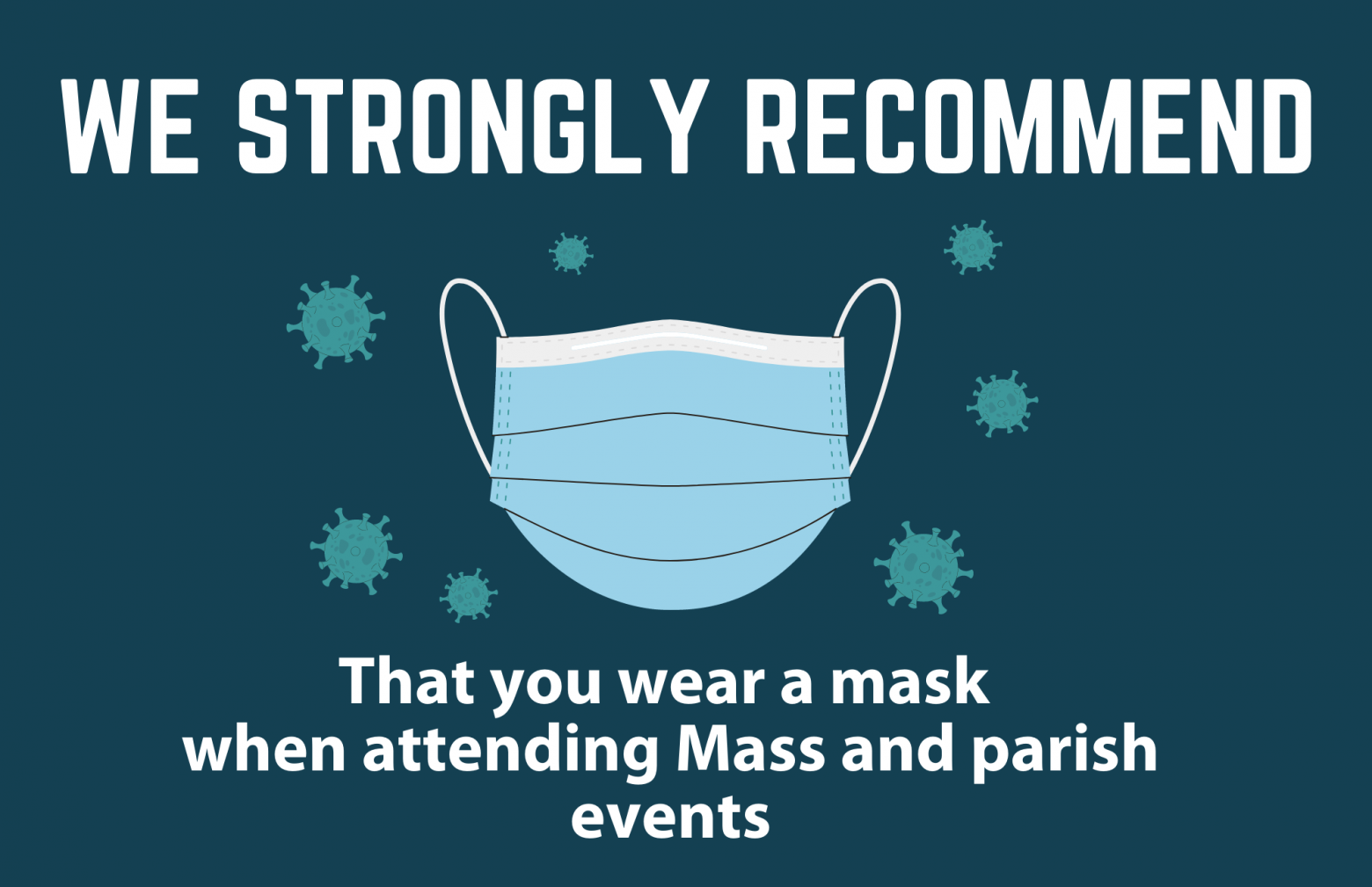 Dear friends,
The recent surge of the delta variant of the COVID-19 coronavirus is showing its effects throughout the twenty three counties of the diocese.  I don't need to recite these effects as they are well reported.  The good news is that we have learned how to live with this virus and mitigate its effects.  As always I join with the Holy Father in urging all those who are eligible for the vaccine to consult with their physician to consider getting the vaccine.  I also urge anyone not feeling well, even if they are not sure if they actually have the coronavirus, please to stay home until you can be certain that you do not have it.  I remind you that while there is no longer a dispensation from the Sunday obligation, anyone not feeling well or concerned about their own health or that of other family or household members is already exempt from that obligation. 
I understand that there are strong feelings, even convictions, about the different protocols for mitigating the virus and frustration about the changing guidance.  These feelings often put individuals at odds with one another.  Last year Churches were included in a statewide mandate regarding masks.  That is not the case this year.  What I ask at this point is that we exercise prudence and charity in these weeks in which we are dealing with this surge.  In that spirit I am asking that we wear masks at Mass and at indoor parish activities for the time being, continue to practice good measures of hygiene such as the use of hand sanitizers, and that we exercise extra patience with one another during this tense time.  The Office of Catholic Schools will continue to work with particular schools to meet the differing needs and regulations in the various communities.  The people of this diocese overwhelmingly have been extraordinary in showing that charity and patience – I am proud to be associated with you and deeply grateful for your goodness.  
In the meantime let's pray for all those suffering with illness of any kind, for those who have died, their families, care takers and all those who serve in healthcare.   
Sincerely yours in Christ,
Bishop Brennan
---
THE POD NURSERY RE-OPENED!
Robin Minette
is the new coordinator of the Nursery during the 8:45 AM and 10:45 AM Sunday Masses, as well as the Faith Formation sessions here at St Brendan. She is looking for fun, child-loving, patient teens and adults who may want to volunteer their time! Please reach out to her via email at
nursery@stbrendans.net
if you're interested so she can send you the Signup link.
Shifts for Mass: 8:30-10 AM and 10:30 AM -12 Noon every Sunday (begins September 19).
Shifts for Faith Formation: 2nd Sunday mornings 9:30-11:15 AM, and Monday evenings following 2nd Sundays 6:30-8:15 PM (begins October 10).
CHILDREN'S LITURGY OF THE WORD BEGINS!
Jackie Bensman
is the new coordinator of Children's Liturgy of the Word. She moved to Hilliard four years ago from Toledo, joined St Brendan because it was her daughter's parish, and stayed because she found her place participating in various ministries. She is looking for adult/teen volunteers to help with this program that runs from September through April!  Please click
HERE
to complete the volunteer form and email it to
j_bensman@hotmail.com
or return it to the parish office Attn: Jackie Bensman.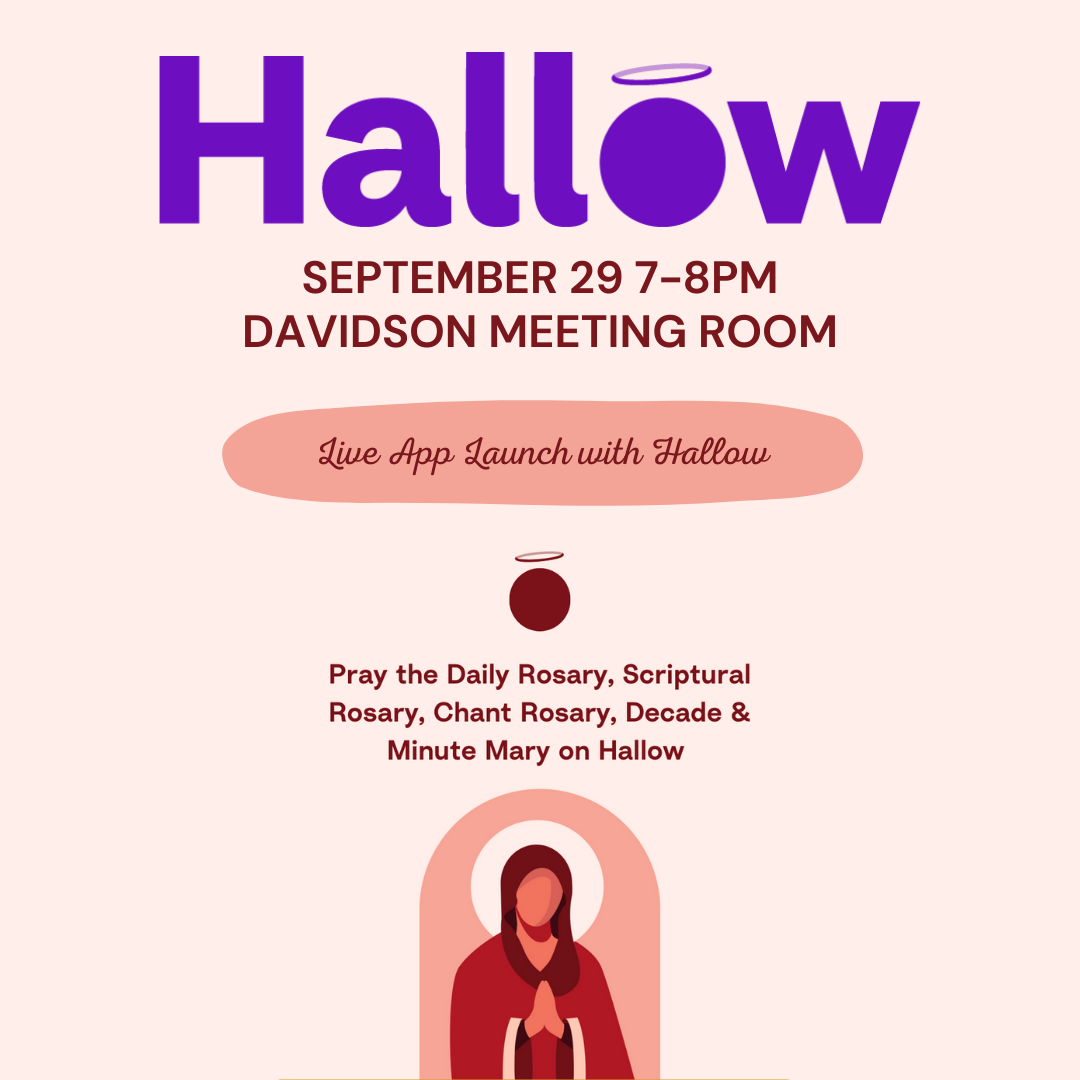 We have partnered with Hallow to provide a year's premium subscription to the #1 Catholic prayer and meditation app to students in Faith Formation grades 6-8! To celebrate, Hallow is hosting a LIVE launch event for St Brendan on Wednesday, September 29 from 7-8 PM in the Davidson Meeting Room. Everyone is invited!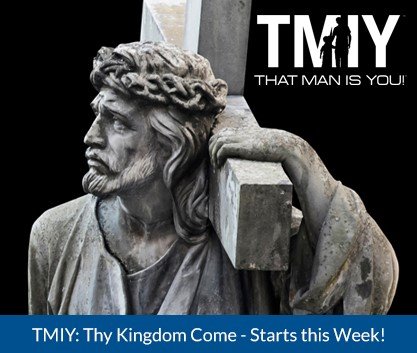 Jesus did not say to the Jews, "I've come to save you from Roman oppression and taxation." Christ did not promise a worldly kingdom. In fact, He said, "In the world you will have tribulation … yet I have overcome the world … My kingship is not of this world … My kingdom is in your midst … My kingdom is within you!"
The
 ST BRENDAN MEN'S GROUP
returns this
Saturday, September 18
for
Thy Kingdom Come
from
That Man is You
. Join us in the Davidson Rd Meeting Room A between 6:30 and 7 AM for light food and coffee; followed by the program from 7 to 8 AM. All men are welcome! View the trailer at:
https://youtu.be/fbNcWE-km4c
---
(Re)TRAINING AND (Re)COMMISSIONING OF ALL EXTRAORDINARY MINISTERS OF HOLY COMMUNION
After so many changes to our roster and as we are almost at the end of our commissioning period, we invite all who are interested in distributing communion at Mass or to the sick to attend a training and commissioning either Sunday, September 26 OR Tuesday, September 28 at 7 PM in the church. We will provide background on this ministry, walk you through how to distribute at Mass in the new method, and equip you with what you need to distribute to the sick. Training lasts approximately one hour.
All current EMHC's must attend to be active on our roster. EMHC's need to be at least 16 years of age, confirmed, and a participating parishioner. For questions and to register for the training, please contact Jennifer Rice at 614.876.1272 ext 227 or jrice@stbrendans.net
---
St Brendan's Council 11208 has served our Parish for over 28 years. We meet the third Wednesday of each month in Davidson Rd Meeting Room B at
7 PM for food & fellowship. The meeting begins at
7:45 PM
.
To join contact Fred Kerner at joc93@yahoo.com.
---
FR BOB PARTICIPATED IN DEACON JOSEPH'S ORDINATION IN THE UK
Rev Mr Eugene Joseph
was ordained a priest for the Diocese of Columbus on
Thursday, July 22 at 2 PM
. Due to immigration issues relating to COVID-19 he was ordained in England. Fr Bob is representing the Diocese of Columbus and will have a role in the ordination Mass. You can watch the ordination here:
https://www.stchadscathedral.org.uk/
---
CHILDREN'S LITURGY OF THE WORD VOLUNTEER OPPORTUNITIES 
We are looking for adult/teen volunteers to help with this program that runs from September through April! Please click here
https://www.stbrendans.net/wp-content/uploads/2021/06/Childrens-Liturgy-of-the-Word-Commitment-form-21.22.pdf
and complete this volunteer form & return to the parish office Attn: Teresa Boyne. Children's Liturgy of the Word is open to children ages 4-9. This is a child's version of Sunday Mass Readings that takes place during our 8:45 AM and 10:45 AM Masses. This year, the children will gather inside our beautiful new Adoration Chapel. Following the same Order of the Mass as the adults, our adult/teen volunteers make CLW a fun and safe atmosphere for our parish children to learn about God. It is more interactive for children to understand God's word by using stories, songs, games, and visual effects. Adult Leaders will receive 100% off their family's Faith Formation tuition.
---
MUSIC MINISTRY NEEDS YOU!
The St Brendan music ministry is currently looking for musicians of all musical styles for our various weekend liturgies and Wednesday evening adoration. No experience necessary, and no long-term commitment is required. If you are a singer or instrumentalist desiring to share your gifts with our community, please reach out to Ross Williams, Director of Music, rwilliams@stbrendans.net
---
PILGRIMAGE TO HOLY LAND CANCELLED
Before covid hit I was supposed to lead a pilgrimage to the Holy Land in October 2020. Then, as the outlook looked brighter, I had hoped to still lead the pilgrimage this fall but then fell and had my accident. Unfortunately, there is no way that I can lead a pilgrimage at this time due to my medical condition, so I have regretfully decided to cancel the pilgrimage that I was going to lead with Trinity Tours. Those who signed up to go and still have a reservation are welcome to contact Trinity tours to negotiate either a refund or transfer to another pilgrimage that they are running.
I am sorry for the disappointment but as things stand it just is not possible for me to go.
God bless,
Father Bob
---
RECEIVING HOLY COMMUNION IN CHURCH
On the importance of the Holy Eucharist and Adoration, several sacred hosts were recently found left in the pews. We have also noticed that occasionally a parishioner will break the sacred host and consume half intending to take the other half home with them, possibly for a loved one who could not make it to Mass. Because The Sacred Host is the Body, Blood, Soul, and Divinity of our Lord Jesus Christ I have a responsibility to ensure that those receiving Holy Communion do so with reverence and in our presence. So please, when coming forward to receive Holy Communion be sure to consume the Sacred Host in front of the minister distributing to you. The clergy and extraordinary ministers have been instructed to make sure that the Sacred Host has been consumed in its entirety BEFORE a person moves on.
---
MONEY COUNTERS NEEDED!
We are in need of additional money counters on Monday mornings at 9 AM. If you are able to volunteer, please respond to Tom Kollar, tkollar@stbrendans.net or call the parish office at 614.876.1272.
---
PRAYER WALL
Check out our new prayer wall
here
 to leave a prayer request and pray for one on the wall. These can be left anonymously or with your name. Since we cannot physically enter prayers in our book of intentions, this will help us pray for each other and the priests and pastoral staff pray too!
---
ALTER SERVERS
If you are interested in becoming an altar server or continuing your ministry as an altar server or an MC, please fill out the altar server/MC form that can be found in the gathering space by the bulletins and turn it in to the office, or fill out the online form at https://forms.gle/m2Z2pru1nnjDHpca9 or contact Michael Haemmerle at mhaemmerle@stbrendans.net
---
CATHOLIC TIMES SUBSCRIPTIONS
This year The Catholic Times is changing the process for the renewal of the Subscription. Renewals are directly through the Diocese, instead of through St Brendan Church.
You can send a check for $17
payable to Diocese of Columbus – Catholic Times
to their office, 197 E. Gay St., Columbus, OH 43215 or pay by credit card by going to the Diocese website at
columbuscatholic.org/catholictimes
and scroll down on LEFT hand side of menu, click subscription payments. If you have any questions, please do not hesitate to contact Dina Harder at the Parish Office, 614.876.1272, ext. 235.
---
MINISTRY OF CARE & CONSOLATION
Grief support is available right here in your parish! Many have experienced losses of loved ones in the past year. We will be offering a 6-week grief support group this summer with prayer, reflections, education, and sharing of our stories, triumphs, and challenges. Please call or email Jennifer if you are interested as we set up dates and times. jrice@stbrendans.net
---
PLEASE JOIN OUR HOSPITALITY MINISTRY!
As we see more and more of our parish family coming home to Mass, we need to keep in mind the importance of hospitality. As St. Paul says we are different parts of the one body. YOU are part of the body of Christ. If you have been a Eucharistic Minister, Lector,  Usher, if you were part of the former welcome ministry, MC, or altar servers… We need you back! If you are not ready yet we totally understand, but if you are, we need to update your information. If you are on the fence about whether to serve,  pray about it. You can also contact 
Deacon Doug Yglesias.
---
ATTENTION ALL 55 & OLDER
The City of Hilliard is piloting a new, free transportation service for seniors from their homes to many popular destinations like shopping, dining, parks, and CHURCH! 7 days a week, select hours, just call 833-SHARE-33 or visit
https://sharemobility.com/hilliard/
There is a list of destinations, but you can request others within Hilliard not on the list. Click
here
for info.
---

Did you know that every time you shop at Amazon, St Brendan could receive money back from your purchases? To get started follow this link:
https://smile.amazon.com/ch/31-0678677
. Once you have done that, you can then sign on to your personal account, link it to AmazonSmile and shop away! The parish and school receives a certain percentage from items you purchase. Be sure to bookmark
smile.amazon.com
because you need to log on from there instead of
amazon.com
.
---
WELLNITZ HALL RENOVATION
Deacon Jim is leading this phase of development in what is now named our Homestead building. We are hopeful these new meeting spaces will be available as soon as September of 2021.
---
CAN YOU GIVE ONE HOUR?
To help us keep our beautiful church clean? We have some very dedicated people that joined right back into cleaning, but we have a large parish and with the addition of our new adoration chapel, we need more help. We clean every Monday morning at 9 AM with cleaning windows, pews, altar, sweeping and general house cleaning, nothing heavy. So, if you can give one hour a week or month, this is a great opportunity for all ages, and a wonderful time to spend time with God. For more information, contact Ann McChesney 614.284.2135 or
ann369@wowway.com
or simply show up on Monday, wearing a face cover and ask for Ann or Julie.
---
ALTER SERVERS, MC'S & EMHC'S
WEEKDAYS:
If you are interested in lectoring, helping to distribute Holy Communion or becoming a weekday sacristan please contact
Fr. Brown
.
SUNDAYS:
ALTAR SERVERS are now being scheduled through
Jamie Noyes
, our head server. HIGH SCHOOL M.C.'S can also be scheduled with parental permission.
Henry Szabo
, our head M.C. will be in touch to see who is willing to serve. EXTRAORDINARY MINISTER OF HOLY COMMUNION are also needed.
---
KEEP IN TOUCH WITH FR ED SHIKINA
---
ANY CHANGES IN YOUR LIFE?
Have you moved recently? Have you switched from your landline to a cell phone as your primary phone? Have you baptized your baby somewhere other than St Brendan? Have you gotten married? Please take a moment to send us your current information so that we can keep our parish database up to date and accurate. All information can be sent to Dina Harder at dharder@stbrendans.net
---
ST VINCENT DE PAUL
To help St. Vincent de Paul, click
here
. You will see SVP listed there, and you can make a one time or recurring donation. This is safe, secure and easy for us to process and get the money to SVP quickly.